Looking at my art work, you might realize that I am somewhat all over the place in terms of artistic directions and approaches. I have been struggling with this for quite a while now. However, I have come to realize that my practice is focused on process and part of this process is the important aspect of change including new directions and abandonment (of work). Apart from that, as I constantly evaluate my work and myself, I change and develop things. If you think of art as a copy of nature, then I actually believe that I am heading into the right direction(s) as nature is constantly changing and evolving, adapting etc. The quality of my work is not so much within the single pieces of work but rather in my overall approach to work.

Happy surfing!

Jay
Art NEWS:
All about You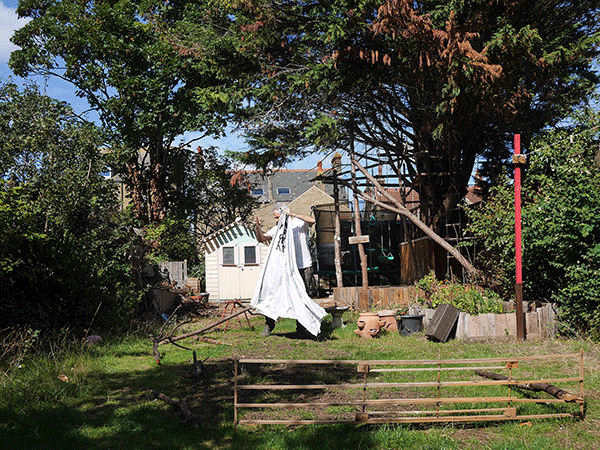 Art exhibitons & presentations
7. - 22 April 2023
DIKTAT : DAS BÖSE
Vernissage: Thursday 6 April 2023 7pm
Finissage: Saturday 22 April from 4pm
Open Tuesday to Saturday 4pm - 6pm and per appointment 0157-74533841
Atelierhof Kreuzberg / Verein Kunst in Kreuzberg e.V., Schleiermacher Str. 31-37, 10961 Berlin, Germany
curated by Peter Schlangenbader
Group exhibition including Betty Boese, Andrea Cataudella, Andreas Helfer, Viktoria R. Müller, Larissa Nod, Jay Rechsteiner, Astrid Roeken, Peter Schlangenbader, Konstantin Schneider (Kunstkontakter), Klaus Theuerkauf, Ila Wingen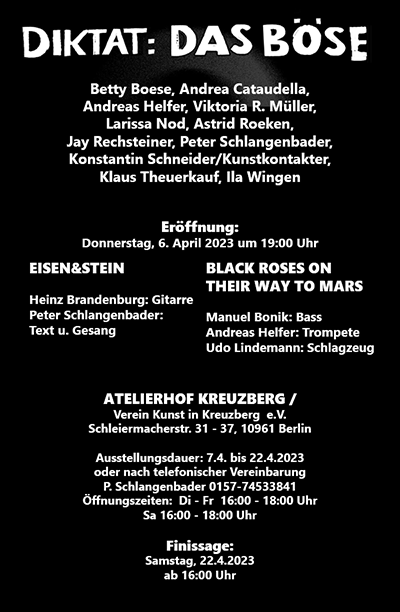 .
social media: