The reduction of a painting to its title or even to the memory of it is the core idea of this section of Bad Painting Phase 2. I would like to keep this page as a work-in-progress description of the artistic process of work and thought. The latest development is on the top.
>> Back to Bad Painting Phase 1
26 May 2020, Margate, UK: People don't give a fuck about social distancing
This painting was intended to become a regular Bad Painting. After the second layer of paint I have decided to leave it as it was because I liked the ambiguity of the dark figures.
size: 22.7cm x 30.5cm
material: acrylic on canvas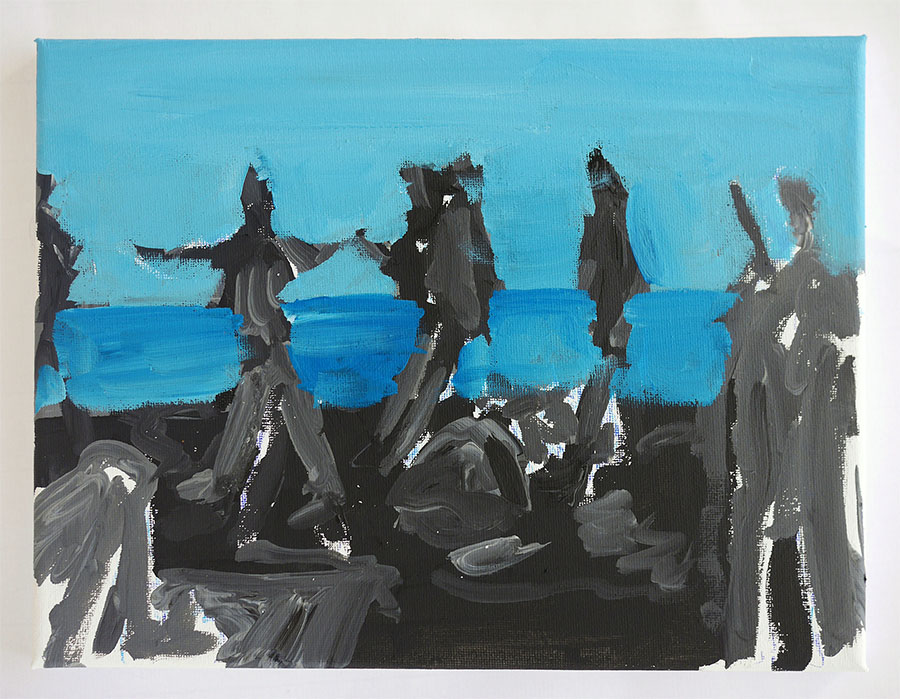 11 March 2020, Margate, UK: Abstraction and reduction
This painting refers to Bad Painting 14: the murder of James Bulger
This painting is actually upside down, the lines you can see represent the railway tracks and the grey is the first layer of paint (trees, bushes etc.)

size: 56cm x 56cm
material: acrylic, colour pencil on stretched canvas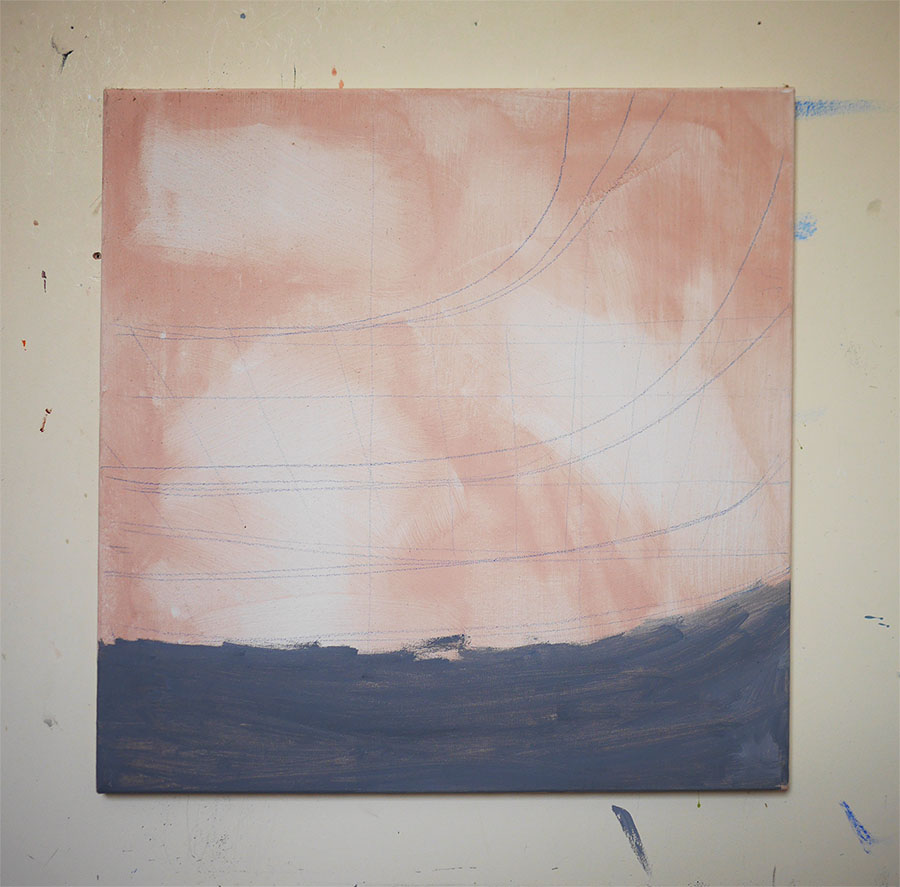 11 March 2020, Margate, UK: The reduction of the painting to a memory
Title refers to Bad Painting 4
The title is written on a loose sheet of canvas outside the actual viewing space. Once the visitor reads the title and forms an image. This image might be based on the actual painting or is a self-created image. With this image in mind, the visitors find themselves in an empty room with only the memory of the title.
size: canvas sheet: 22cm x 18cm, frame: 32cm x 27cm
material: acrylic on canvas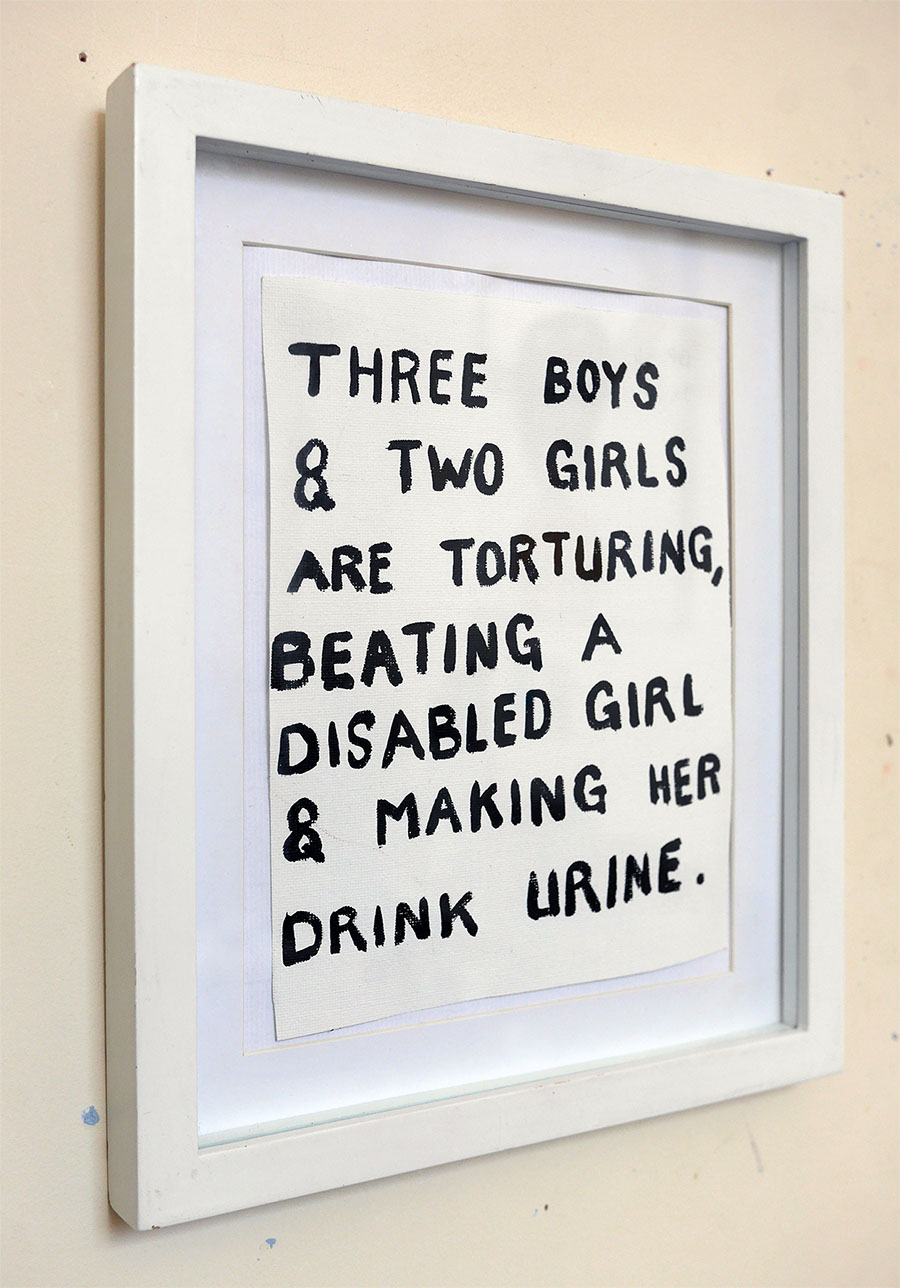 10 - 11 March 2020, Margate, UK: The crime scene
I have removed all the subjects of the scenes. The paintings refer to the original Bad Paintings as indicated.
Crime Scene 01: relating to Bad Painting 101
size: 61cm x 76cm
material: acrylic on canvas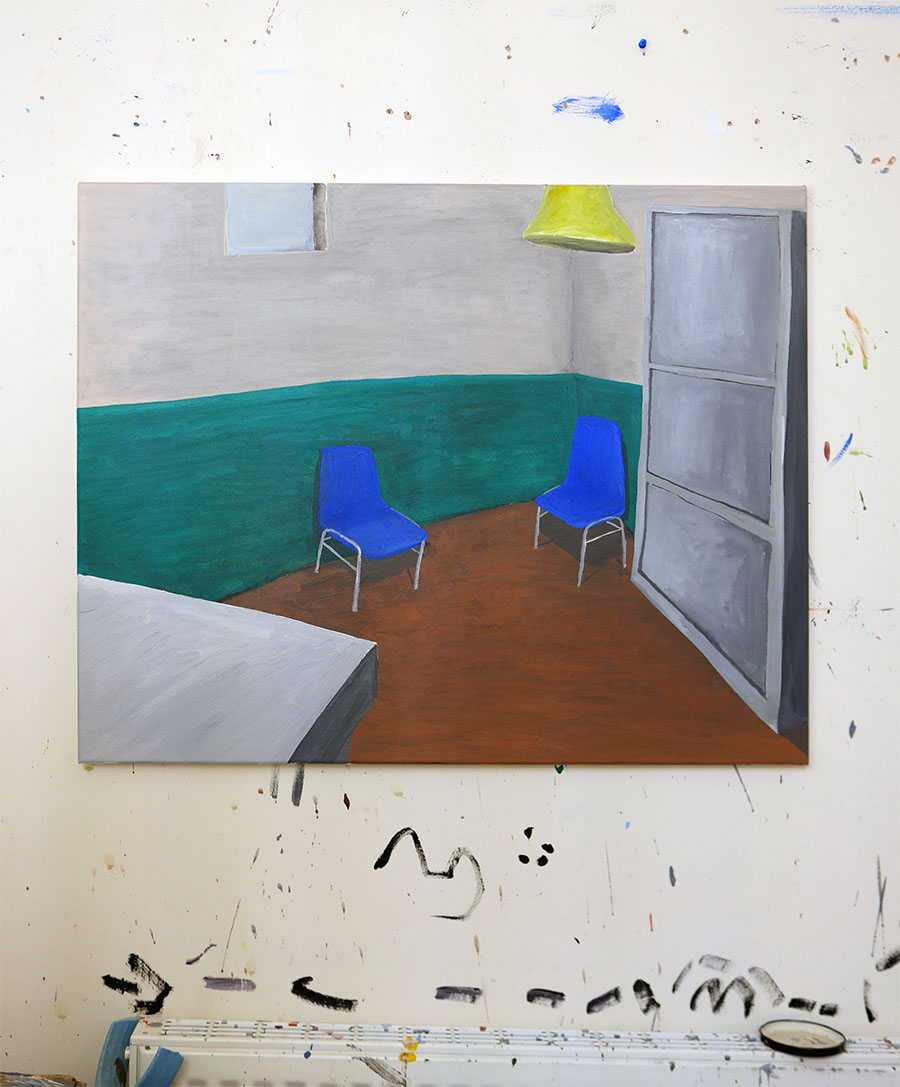 9 - 10 March 2020, Margate, UK
This painting refers to Bad Painting 27 and Bad Painting 28
size: 2 x 61cm x 76cm
material: acrylic on canvas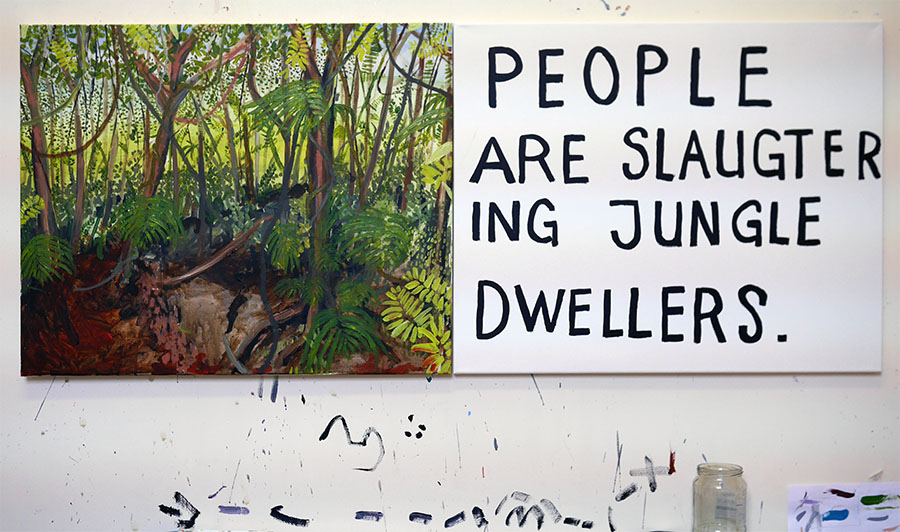 25 February 2020, Margate, UK: The reduction of the painting to its title
acrylic on white sheets
size: 205cm x 120cm
material: white sheet, acrylic, wood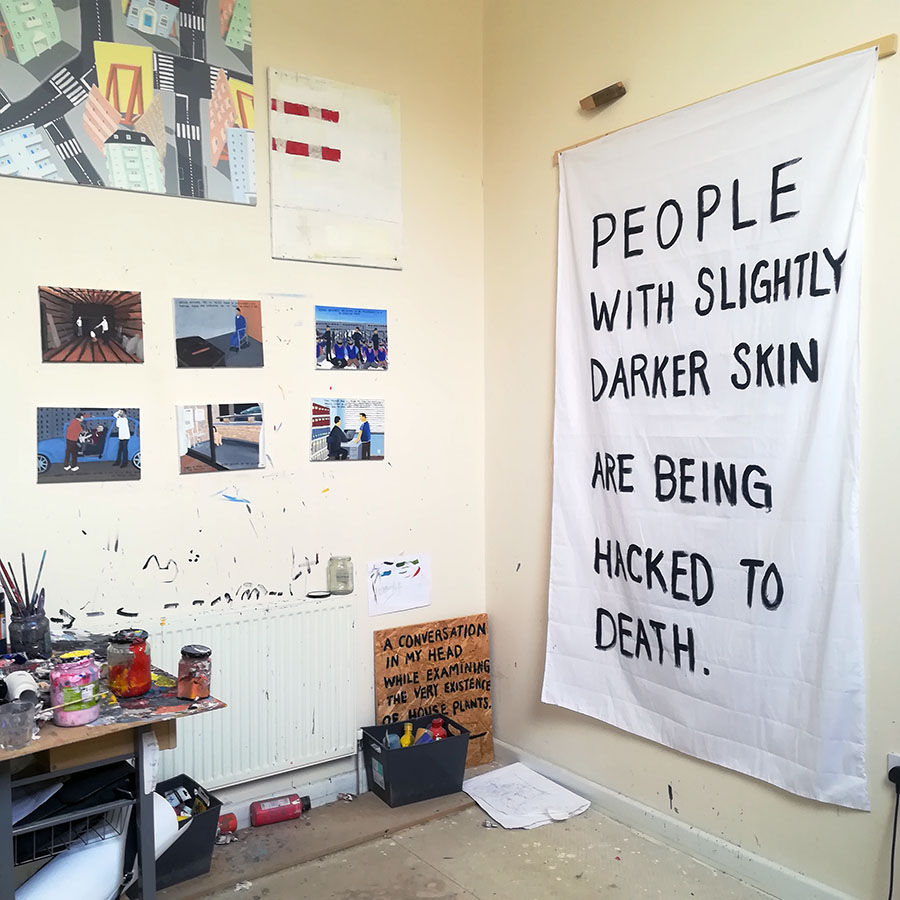 11 February 2020, Margate, UK
work-in-progress painting of Bad Painting 134, the torture of Junko Yurata
size: 22.7cm x 30.5cm
material: acrylic on canvas